Shopping in Jordan
Take time to visit the souks in Jordan's larger towns and cities. These are treasure troves for those seeking something a little bit out of the ordinary.
Where you can go for shopping in Jordan?!
Wherever you go in Jordan you will find plenty of opportunities to shop. For visitors, there is a wide range of locally made handicrafts and other goods available at all the popular sites, as well as within the boutiques of the leading hotels and at the various visitors' centres. There you will find hand-woven rugs and cushions, beautifully embroidered items and clothing, traditional pottery, glassware, silver jewellery embedded with semi-precious stones, Bedouin knives, coffee pots, narghiles (hubble-bubble), marquetry work, antiques and other artefacts. The list is endless and about as varied as you can imagine.
Take time to visit the souks in Jordan's larger towns and cities. These are treasure troves for those seeking something a little bit out of the ordinary. Within the souks are also excellent gold and silver outlets, where some great bargains can be found. Also worth visiting are the busy market shops, especially for exotic spices, herbs, and seasonings.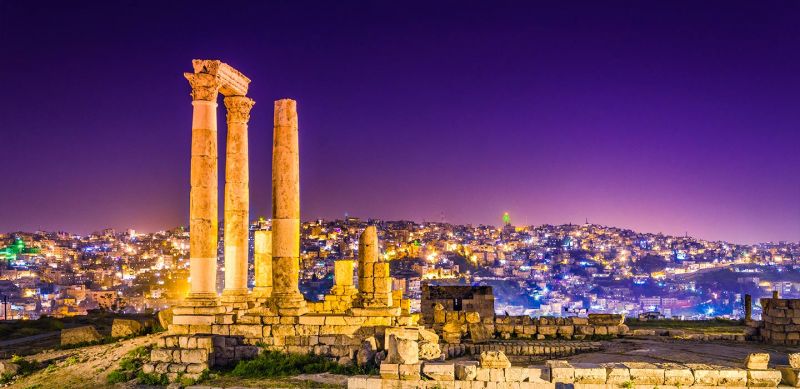 Both
Amman
and
Aqaba
offer sophisticated shops and boutiques selling the very latest fashions in jewellery, clothing, accessories, leather and electronic goods.
When in Amman, don't forget to visit Al-Wakalat Street to find all European and North American brand stores lining the streets and offering their latest collections, as well as in the many malls available throughout the city. Also, Rainbow Street is a great tourist area, where many handicraft stores, coffee shops, and lounges overlook the paved lanes.
Almost everywhere in Jordan, you can find the world-famous
Dead Sea
spa products. All are of excellent quality and produced under strict clinical conditions. They are also very reasonably priced.
In all cases, the shopkeepers are helpful and friendly. Most speak at least a little English but even if they don't, there is usually someone around who will only be very willing to assist you. After all, this is Jordan!
What is famous in Jordan for shopping?
Here are top 5 things to buy and try in Jordan;
To buy something, which is typically Jordanian, here is an interesting collection of souvenirs you can find everywhere in Jordan:
Ceramic or handmade mosaic
When you visit Jordan, do not forget to visit the ancient Jordanian mosaics located in Madaba. Mosaic and the decorative ceramic are beautiful Jordanian handicrafts, which have wonderful shapes, drawings and forms. Some mosaics are very expensive. Mosaic or ceramic can be made upon request, so that you can order it with your name on it. Do not forget to buy one of these handmade master pieces as a gift, since they are of very high value and quality.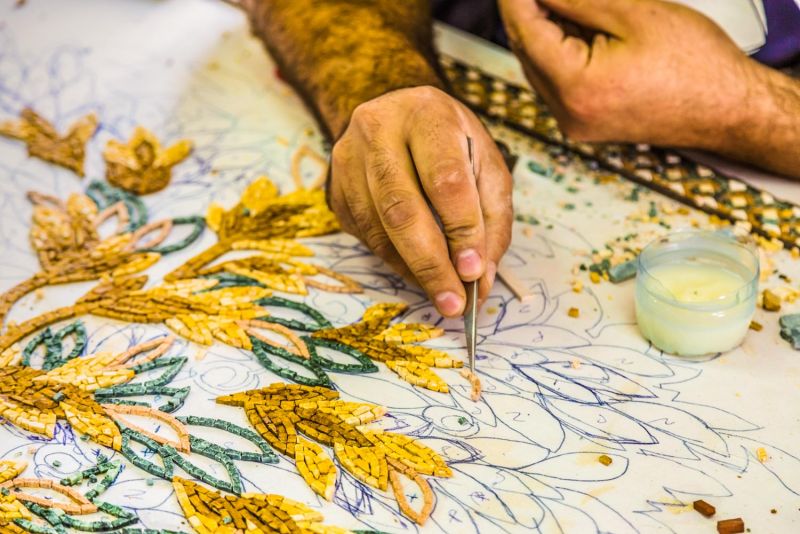 Traditional Kofiyyeh (head cover for men) in Jordan
Kofiyyeh is a scarf or head cover that used by men only. It's made of basic colors: Red and white or black and white. It is the formal head cover for Bedouins and some police forces. The King of Jordan always wears this scarf or head cover because it represents a traditional symbol of the kingdom of Jordan. It is worn on the head and wrapped in a certain way to look exactly like the Bedouin do. You can buy it from many places in Jordan and it is a beautiful souvenir.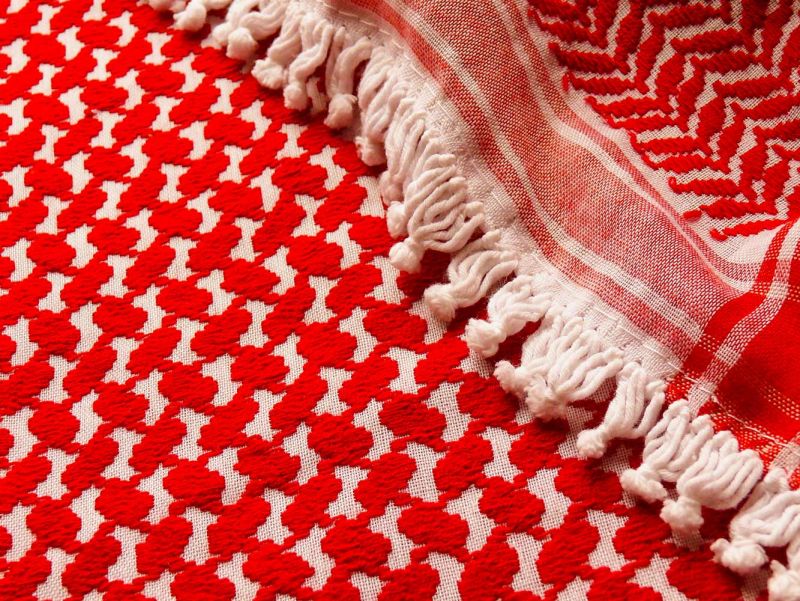 Jordanian Chocolates
It is local chocolate made in Jordan using milk and butter called Jameed, which is also used in Mansaf, the traditional dish of Jordan. Chocolate is made of natural ingredients. Nutritious and healthy natural flavors are used also to make it tasty. Do not forget to try some chocolate with orange flavor.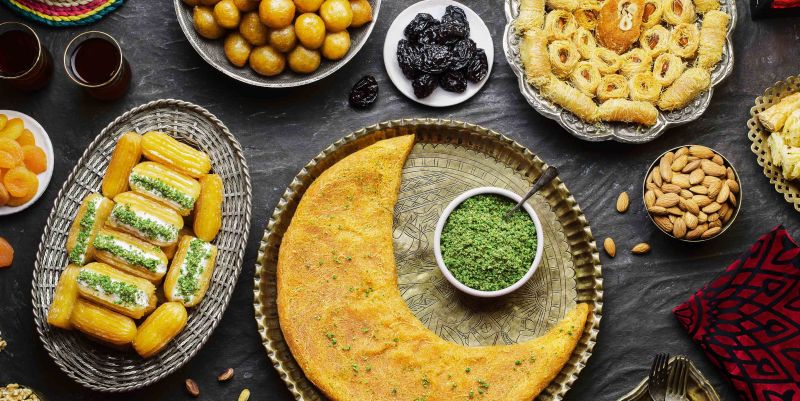 Oriental and Jordanian sweets
Nabulsi Konafa is one of the tastiest sweets you can try in Jordan. It is made locally. Kanafeh is a traditional Middle Eastern dessert made with thin noodle-like pastry. It consists of layers including cheese. Hot water boiled with sugar (sometimes they use honey) is added after cooking in the oven, and some fruits or nuts are added also on the top.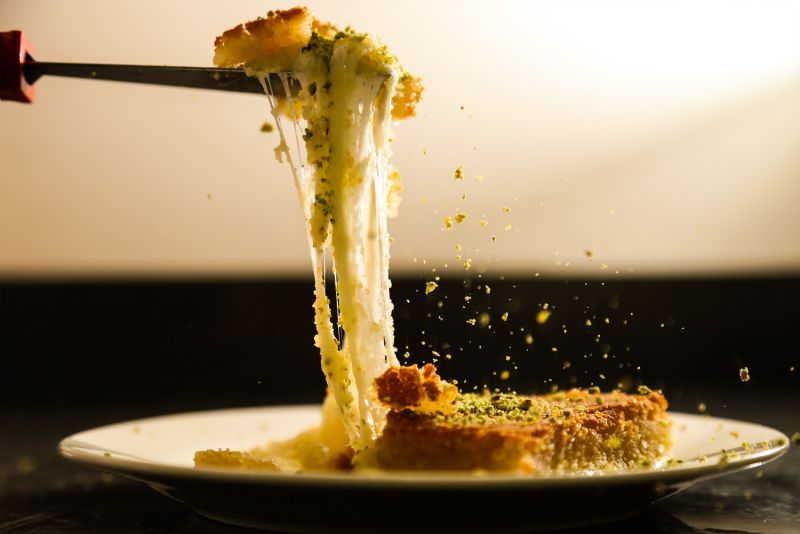 Olive oil in Ajloun
Jordan is one of the world's largest producers of olive oil. It is mainly made in Ajloun area. Olive trees are harvested in autumn. You can also visit olive-gardens during October and November. Jordanian olive oil is of high quality, you can buy it from anywhere in Jordan.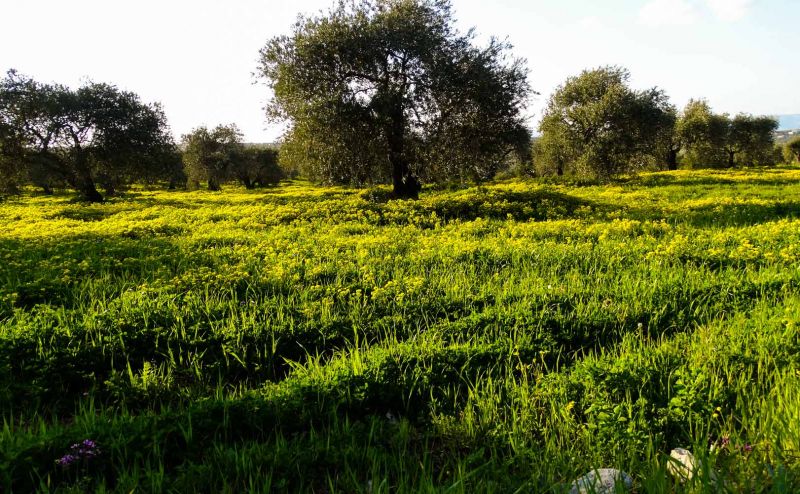 Need to visit Jordan and live new experience, click here Jordan Tours