Christmas Traditions in Jordan
What to do at Christmas in Jordan?!
If you already have prepared your list of travel destinations for Christmas vacation, I assume Jordan would not be one of them, right?
I can guarantee that you will think again after reading this post, because Jordan is beautiful travel destination that has some of most beautiful tourist attractions in the Middle East. It is not only including fascinating places and historical sites, but also it has among all amazing seaside sites, sightseeing, nightlife activities, and natural reserves. After making a short introduction about these tourist sites and activities, I am going to tell you about what to do at Christmas in Jordan and what are the Christmas traditions of Jordan.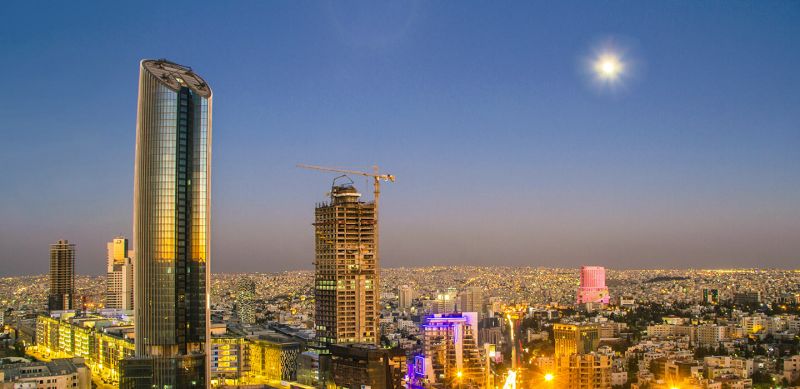 Seaside places of Jordan: protected coral reefs, a breathe taking under water life and lots of water activities can be found in Aqaba city, a coastal city on the Gulf of Aqaba. It has also an access to the sea through many franchise hotels and resorts. Beside that, nightlife events are offering a great scene especially on holidays and weekends. Major beach clubs and resorts held international DJ's and concerts.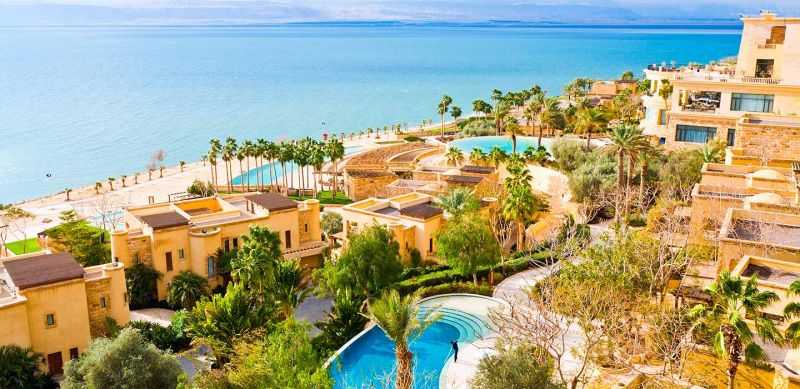 Dead Sea offers unique experience at the lowest point on earth. Recreational and therapeutic nature of the Dead Sea has made it one of biggest tourist attraction of all kinds. Also, world-class hotels and resorts, beach clubs, water parks, and international restaurants took place to offer lots of opportunities for joy and leisure to give one-of-a-kind experience during day and night.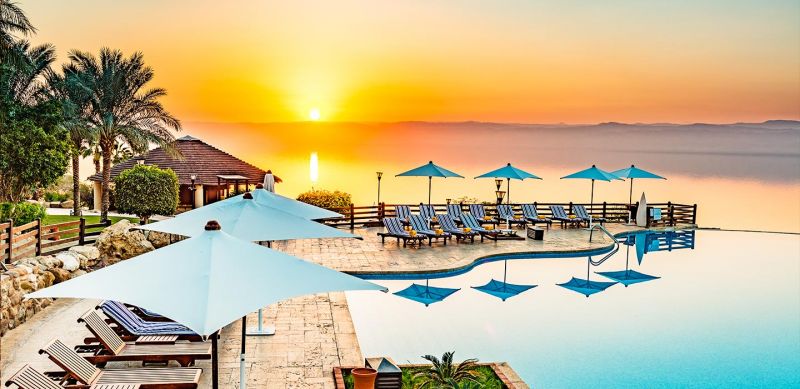 Sightseeing: numerous sites in Jordan belong to the biblical heritage, and others represent evidence on greatness of ancient cultures that lived in Jordan, that is why tourists find many to see in Jordan. Not only archaeological sites, but also sites that take you back to the ancient history of famous eras. In all Jordan's cities; Amman, where you find modern and ancient life make a beautiful mix. Numerous ancient ruins: Ain-Gazal, Amman Citadel, Umayyad Palace, Roman Temple of Hercules, Byzantine Churches, and many other.
Beside Amman in the North, you will be enjoying sites in Mahis, Irbid, Jerash, Umm Qais, Ajloun, Karak, and Roman sites in Umm ar-Rasas. Petra city is found in the South of Jordan with its great archaeological sites, which will need you to take a complete day to see all of its wonders.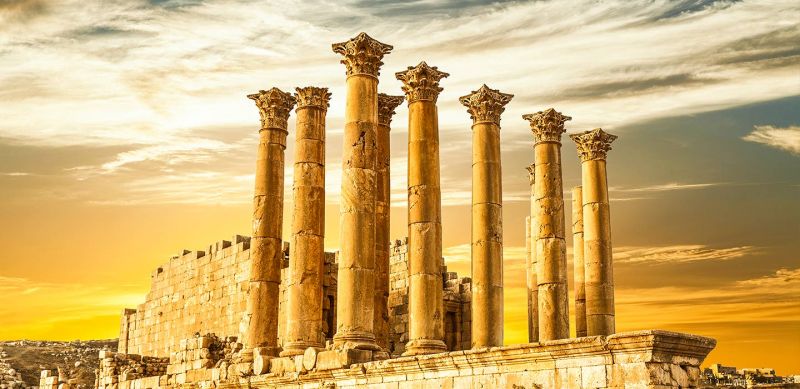 Tourist activities in Jordan include: Travel Packages, Day Tours and Shore Excursions. Travel packages can include several day tours in different cities. In other words, you will visit Amman at first; do couple of tours visiting sites of Amman and sites near Amman like Madaba and Nebo. Then you will move to the North of Jordan to enjoy visiting Petra and Wadi Rum. At the end; you will need to spend couple of days on the shore of the Dead Sea or Aqaba. Day tours and shore excursions are the same, as you visit specific places on one day. The only difference is that in shore excursion you come on a cruise ship, land on port of Aqaba and do day tour.
At Christmas and New Year: the options are unlimited but don't forget that; Jordan is a beautiful country with wonderful weather most days of the year and its people are helpful and kind people. Jordan has many features that invite you to spend time in a quiet, warm and sunny atmosphere. Enjoying Jordan is not only to visit some historical places but to enjoy every single minute between nature and endless activities. For you and your family, Jordan is the ideal place for Christmas vacation, if it will be a journey, where you can move from north to south between the great cities to find comfort and pleasure at the same time.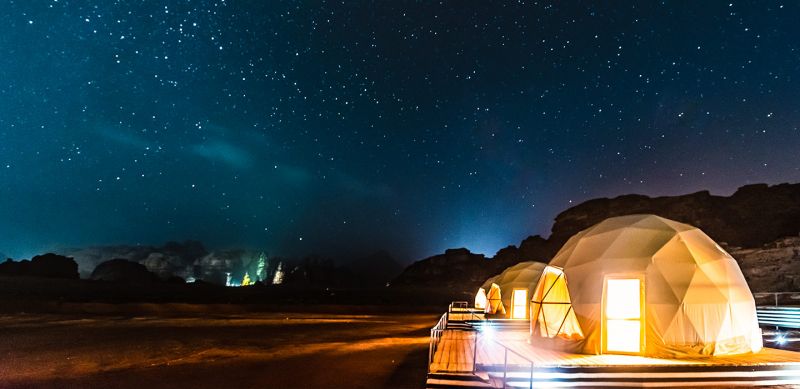 In Jordan, Christmas holidays begin in early December with dipped fruits in brandy, rum or cognac. Flour and yeast complete the mixture of cakes and pastries which are traditionally served on Christmas Eve.

Usually on Christmas Eve the family gathers in eldest member's house. In general, spending time with the family is considered one of the most important values, especially during Christmas and other holidays.

In Jordan's capital of Amman, the joy of Christmas is contagious and the excitement goes beyond the Christian community, reaching out the whole city while the children eagerly await Santa Claus. Christian or non-Christian, all Jordanians celebrate Christmas with joy and excitement. You will see glimpses of red and green lights start sparkling from behind the windows of the little shops in Amman that will leave you with a joyful spirit.
Jordan is a country where you can find both Christians and Muslims living peacefully. Traditions and holidays are celebrated often by both religions. According to the official statistics Almost 90% of the Jordanian population are Muslims while the rest are Christians. However being a minority, Christians are treated equally, and occasions like Christmas are celebrated by both religions. There are some towns in the North of Jordan where Christians are the great majority while in other towns there are mixed populations.

The Jordanian Constitution provides civilians with complete freedom to practice their religions; however, the state religion in Jordan is Islam. While in Jordan, you will experience religious tolerance yourself. People in Jordan have enough tolerance to accept other religions as in their opinion it's the same God that we are all worshiping. Thus, love and understanding are common among people there.

Christmas holiday is an official public holiday for whole of the country. Shops and malls are often all covered with delightful and uplifting Christmas decorations, with much of the red and green colors added as the theme color for this occasion. Hotels and restaurants usually offer special lunches and dinners for those who celebrate Christmas outdoors.

Christmas day for Jordanians, regardless of their religion, is always about peace, love and understanding!
You might need to see and know more about Jordan; how about a Tour to Jordan During Christmas ?! Go and check it now!