Amman
Amman, the capital of Jordan, is a fascinating city of contrasts – a unique blend of old and new, ideally situated on a hilly area between the desert and the fertile Jordan Valley. Know More!
Amman Travel Guide | Amman What to Do
Amman, the capital of Jordan, is a fascinating city of contrasts – a unique blend of old and new, ideally situated in a hilly area between the desert and the fertile Jordan Valley.
In the commercial heart of the city, ultra-modern buildings, hotels, smart restaurants, art galleries, and boutiques rub shoulders comfortably with traditional coffee shops and tiny artisans' workshops. Everywhere there is evidence of the city's much older past.
Due to the city's modern-day prosperity and temperate climate, almost half of Jordan's population is concentrated in Amman. The residential suburbs consist of mainly tree-lined streets and avenues flanked by elegant, almost uniformly white houses by a municipal law, which states that all buildings must be faced with local stone.
The downtown area is much older and more traditional with smaller businesses producing and selling everything from fabulous jewellery to everyday household items.
The Population of People in Amman Jordan
The people of Amman are multi-cultural, multi-denominational, well-educated, and extremely hospitable. They welcome visitors and take pride in showing them around their fascinating and vibrant city.
Amman is a city brimming with life. It's the most populous city in Jordan, home to more than four million people. The population of people in Amman Jordan is a melting pot of cultures, a testament to its historical significance as a crossroads of civilization.

The Rich History of Amman Jordan
Amman's history is as vast as it is fascinating. The city has seen the rise and fall of several civilizations, each leaving its mark and contributing to the city's unique cultural blend. From the Ammonites to the Romans, Ottomans, and the modern Hashemite Kingdom, Amman's narrative is a captivating tale of resilience and transformation.
The city's historical sites are a testament to its rich past. The Amman Citadel, for instance, offers a glimpse into the city's ancient history, while the Roman Theater, built during the reign of Antoninus Pius, is a reminder of the time when the city was a cultural hub of the Roman Empire.
Modern Amman, on the other hand, was largely built during the reign of King Abdullah I. Today, the city is a bustling metropolis, its modern infrastructure and amenities standing side by side with its ancient relics, a nod to the city's ability to honor its past while looking towards the future.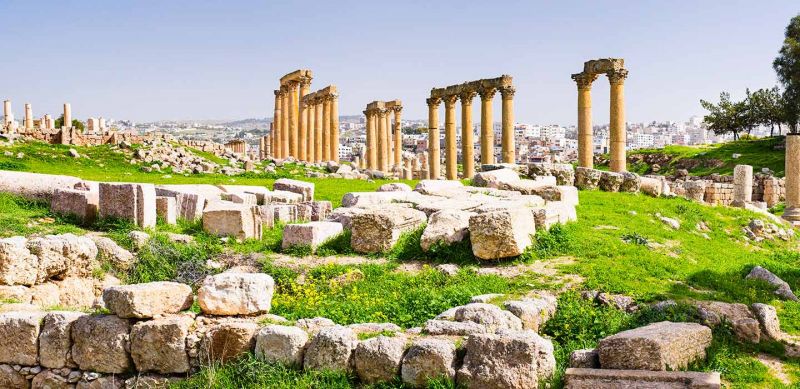 Must-Visit Spots in Amman: Your Amman Travel Guide
When it comes to places to visit, Amman delivers in spades. This Amman travel guide highlights some of the city's must-see spots, each offering a unique experience that contributes to the city's charm.
The Amman Citadel is at the top of the list. This historic site, located on a hilltop, offers stunning panoramic views of the city. It's also home to several ancient ruins, including the Temple of Hercules and the Umayyad Palace.
Another must-visit is the Roman Theater, an impressive architectural marvel that can seat up to 6,000 spectators. The theater is still used for performances today, offering visitors a chance to experience a slice of Amman's cultural life.
The city's vibrant markets, or souks, are also worth a visit. The bustling Al-Balad district, in particular, is a sensory feast, where you can find everything from traditional Jordanian crafts to delicious local cuisine.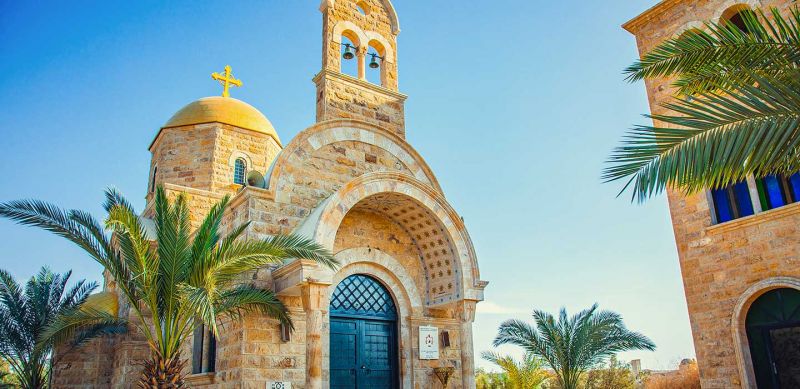 Top Things to Do in Amman: Amman What to Do?
Wondering what to do in Amman? The city offers a myriad of activities that cater to a wide range of interests. From exploring historic sites to sampling local cuisine and shopping for unique souvenirs, there's never a dull moment in Amman.
For history buffs, a visit to the Jordan Museum is a must. The museum houses a vast collection of artifacts that chronicle the country's history, from prehistoric times to the present.
Food lovers, on the other hand, will enjoy exploring the city's culinary scene. Amman is home to several excellent restaurants that serve a wide variety of local and international cuisines. Don't miss the chance to try mansaf, the national dish of Jordan, which is a delicious concoction of lamb, rice, and a special sauce made from fermented dried yogurt.
And for those who love shopping, the city's souks offer a treasure trove of unique finds. From traditional Jordanian crafts to modern fashion items, you're sure to find something that catches your eye.

Book your Jordan Tour Here!