Best time to visit Jordan | Jordan Climate and Weather
Jordan can be divided into three main geographic and climatic areas. Know More.!
Jordan Climate and Weather | Best time to visit Jordan
When it comes to travel, you have to make sure you will enjoy every single minute. This is one like many others of most important topics in your life that has to start with a plan. Arranging your trip to visit somewhere needs to consider many things like;
Dreaming moment: When you want to get away and find somewhere to spend your free time and enjoy. You have to choose your travel destination wisely at this moment.

Planning moment: When you take enough time to plan for your trip and most important parts of it, as you decide where you want to go. After choosing your travel destination, you need to know how long will you be on a vacation or the length of your trip. It's about the best answer for the question: How many days you need to enjoy your trip?!

Also, draw your attention to trip expenses; financial sides are important to consider in your plan. Some travellers start with saving money and getting a travel rewards credit card or NoFee ATM cards. Not to forget to subscribe for websites that alert you when a hot deal shows up, like flight booking, discount on travel package of the kind you are looking for, or last-minute deals.

Climate and weather of the destination you are heading to. It is a critical part to think of it before you decide to book your trip. You will need to know what the best time to visit a country is. Some places are more beautiful and amazing at specific times of the year, so you got to spend your vacation in best way.
For example; some travellers are looking for escaping from winter and its very low temperature by visiting countries that are warm during winter. Imagine that you will enjoy all activities and tours without being disturbed by hard weather conditions. As we are talking specifically about warm places in winter, so it comes to mind to think about some countries that are in the Middle of the Earth, in other meaning, countries that have subtropical climate.
Jordan belongs to the subtropics, locations with subtropical climate, which has a warm rainy weather during months of the winter and tender temperatures during months of the summer. As a result, the best time to visit Jordan is during spring and autumn months, as the average of temperature degrees are from 10 to 30 °C.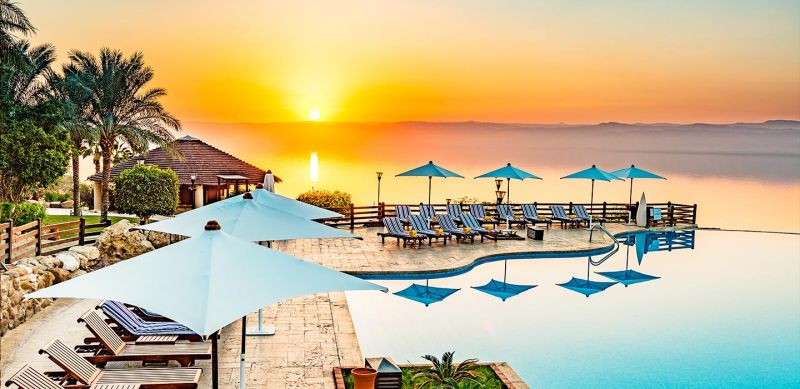 Jordan can be divided into three main geographic and climatic areas: continental climate in the inner regions, arid climate in the south-east area and Mediterranean climate in the west coast area.
During winter, Jordan is relatively rigid with occasionally snow-capped mountain ranges between November and April. Summer in Jordan is characterized by prolonged droughts and high temperatures between May and October.
In
Amman
, the temperature varies between 12° C during winter and 32° C during summer while the rest of the country has an average between 18° C during summer and 4° C during winter.
The ideal period to visit Jordan is definitely during the end of summer and spring to make sure that the rain won't ruin your excursions.
Won't you try to visit Jordan! Check Jordan trips offers for your winter vacation at Jordan Tours