Things to do in Dubai
Whether you're in Dubai on a quick stopover or spending a week or more in this thriving metropolis, you'll find that there's a dizzying array of things to do and see. Famous landmarks, complex history, world-class shopping, desert adventure…Dubai packages a major punch. Read on for a few of its highlights!

- Visit Al Fahidi Fort (Home to the Dubai Museum)

Dubai might be famous for its futuristic skyscrapers, but at Al Fahidi Fort, you'll travel back in time to 1787: the date this fort was built to defend what was then a humble fishing village. Inside is the Dubai Museum, home to traditional Emirati weapons, musical instruments, clothing, and other items that tell the stories of how people used to live in this region. Al Fahidi Fort is an essential stop for understanding
the history of this unique city.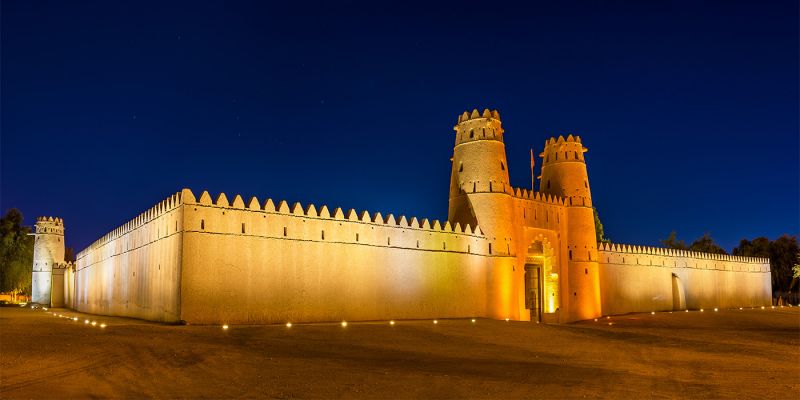 - Take a Dhow Cruise
There's nothing more relaxing than feeling a warm breeze as you glide across the water in a dhow, a traditional wooden boat. For centuries, dhows skimmed across the Red Sea and Indian Ocean, facilitating trade across a wide area. Today, many of these small vessels have been exchanged for glamorous yachts and modern cargo ships—but the dhow remains a crucial part of Dubai's history and culture. In recent years, shipbuilders in Dubai have constructed the "world's biggest dhow," hoping to reignite interest in this ancient seafaring tradition. So treat yourself to a cruise and enjoy this tradition yourself!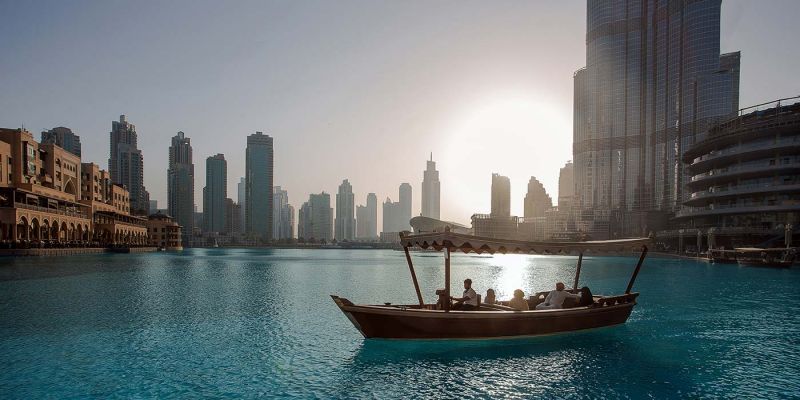 - Marvel at the Opulence of the Burj Al Arab
peaking of ships, did you know that the famous Burj Al Arab hotel is designed to look like a ship's sail? This structure is not only a Dubai icon but also the gold standard of luxury hotels worldwide. Try out one of its restaurants (Al Muntaha offers stunning views, while Al Mahara's enormous aquarium will make you feel as if you're underwater) or stop in for a decadent afternoon tea.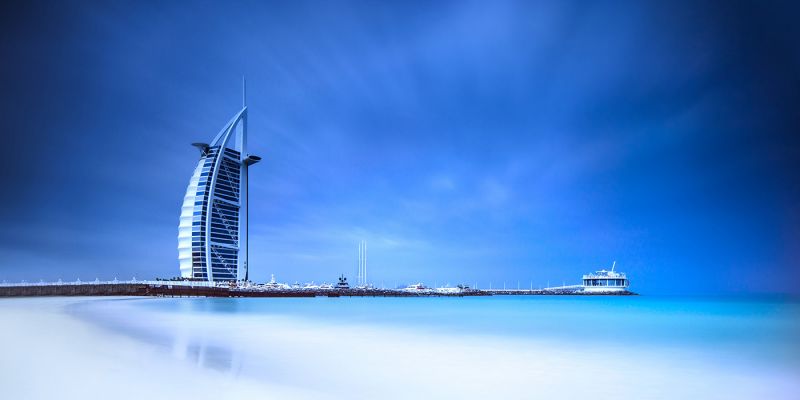 - Visit Exquisite Jumeirah Mosque

An oasis of tranquility in a bustling modern city, Jumeirah Mosque welcomes non-Muslim visitors six days per week and will give you a glimpse of Dubai's spiritual side. Though built in 1975, the mosque's architecture draws inspiration from the medieval Fatimid period. Its intricate designs and the availability of guided tours make it a popular stop for many visitors, who enjoy a moment of peaceful contemplation while admiring its stunning interior.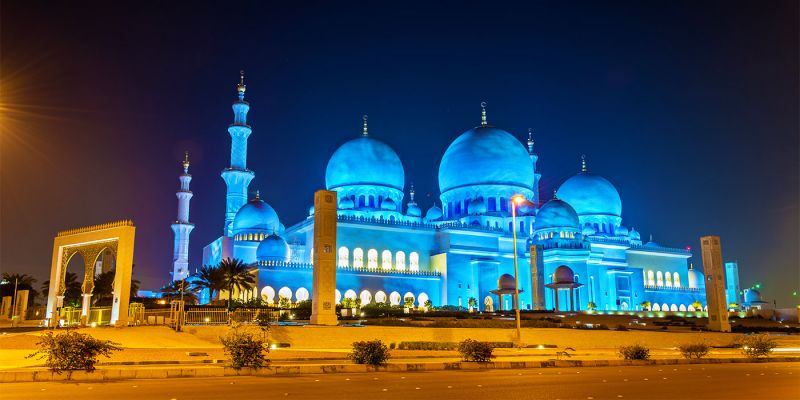 - Explore the Arabian Desert

If you're looking for adventure, you'll find it in the desert, where you can try your hand at sand boarding, camel riding, and dune bashing. Turn 360 o and you'll find golden sands stretching before you in all directions, making you feel as if you've been transported to another planet (Tatooine, perhaps).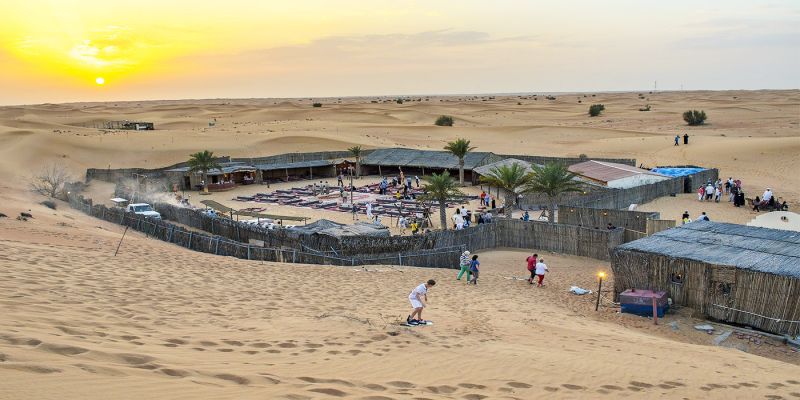 - Go shopping
Head to Dubai's Deira neighborhood for some good old-fashioned shopping at the Gold and Spice Souks! There's enough gold here to make King Midas jealous, and enough spices to delight your taste buds for a lifetime. These traditional souks are a fantastic place to pick up souvenirs and spend an afternoon browsing. Next, head to the Mall of the Emirates—it's so much more than a normal mall. This complex of course boasts tons of stores and dining options, but what makes it unique is Ski Dubai, the first indoor ski resort in the Middle East.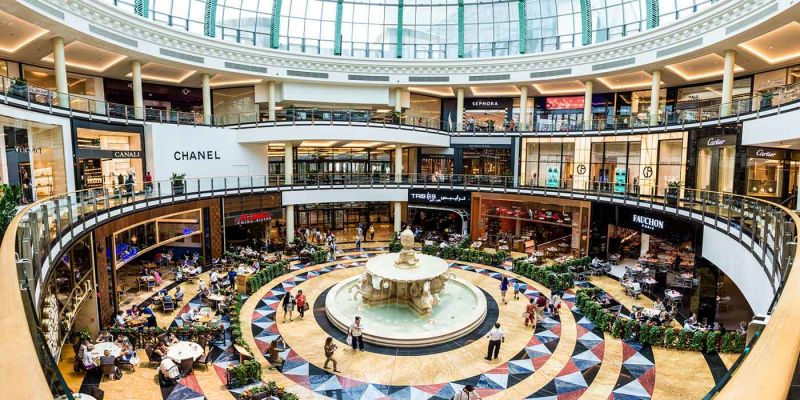 Memphis Tours was established as a family business in 1955. The company was a pioneer in Egyptian tourism, operating shore excursions for the largest clients in Egypt, including P&O Cruises, Princess Cruises, and the British, French & American navies from 1955 through 1996.
Now we are serving our guests who are traveling to other destinations like India, Jordan, Dubai, Oman, Turkey, Morocco, Greece, Spain and Africa by more than 300 Employee - increasing annually - with a variety of culture, experience & gender. Those employees deliver a high-quality service to the smallest details for more than 20000 guests with Memphis Tours all over the world.